Open Season
For many students, summer is a time to abandon the restrictions and responsibilities of school. So bring on the freedom, layer that sunscreen, grab your shades and enjoy your summer with helpful tips and tricks to help you beat the heat.
Hang on for a minute...we're trying to find some more stories you might like.
Summer Snacks;
S'moreos
(makes 4)
Ingredients;
4 full Graham crackers
4 oreos
Peanut butter
chocolate bar
marshmallows
How to;
Spread both sides of oreo with peanut butter and place on graham cracker
Place chocolate on other half of graham cracker
Roast  marshmallows
Slide marshmallow off onto other side of graham cracker
Squish together and enjoy!
Sno' Cones
(makes as many as you desire)
Ingredients;
How to;
Mix the juice to preferred taste with water
Blend ice in blender
Pour juice on "snow"
Enjoy!
Diy's You Can Actually Do
Super Sweet Places to "Treat" Yourself
Dane's Dairy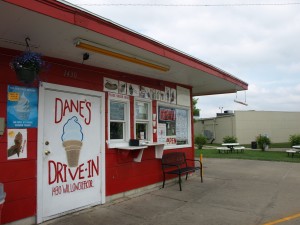 With an outdoor location perfect for catching some rays or star gazing, Dane's Dairy's wide selection of ice creams, frozen yogurts and assorted other treats are bound to treat you well. The seating may be a little outdated, but if benches aren't your thing feel free to sit on the scattered farm animal lawn ornaments. If you're looking for a place that screams local this is the place for you.
Heyn's Premium Ice Cream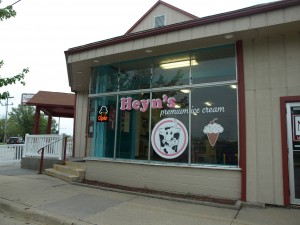 With amazing homemade creations such as apple pie, and monster mash. Heyns holds a masterpiece for everyone. The locations offer plenty of seating, plenty of flavor and an easy spot to enjoy time with friends.
Riverside Dairy Queen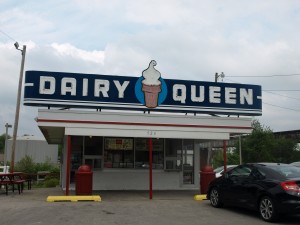 Although there are many DQ's all over the country this specific location has outdoor seating, a view of the lovely Iowa river and a fun vintage vibe for the next time you feel like going back to the 70's. Grab your sunglasses and a friend or two and enjoy this unique location for some "fan food, not fast food."
Yotopia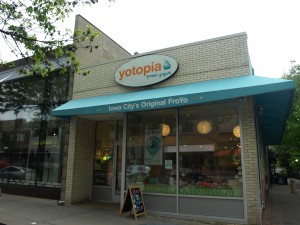 Downtown is always a fun place to be in the summer. It's a wonderful festival hub; there's the fountain, plenty of great places to eat, places to shop around. No matter what you're doing in the downtown area it can be improved by a nice cup of froyo from Yotopia. With lots of different flavors and toppings everyone is sure to find a favorite.