Drumline
Students participating in drumline reflect on the end of a good marching band season, and start to gear up for pep band.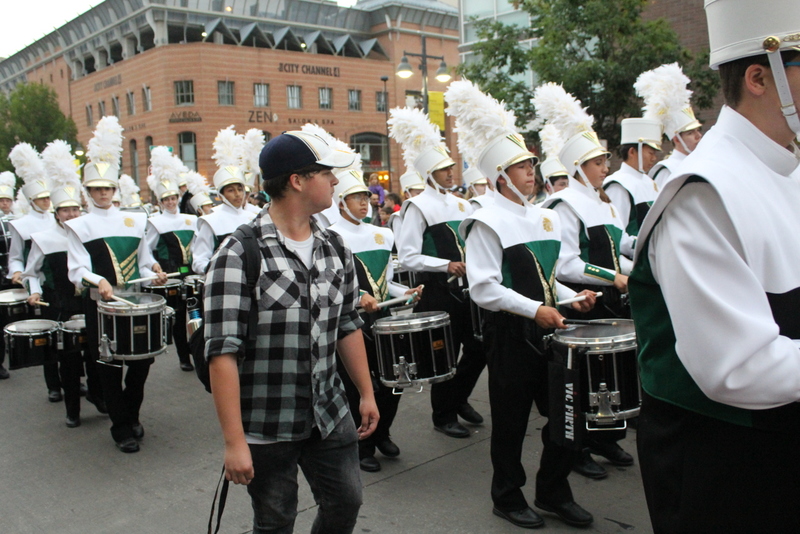 Iowa City West Drumline with Drum Tech Darin during the U of I 2016 Homecoming Parade.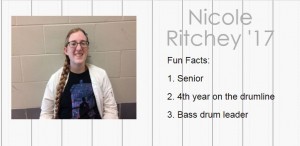 After many rehearsals and countless performances the Iowa City West High drumline is wrapping up another successful marching band season. The drumline will not be able to march together again on Trojan Field until next year. Looking back, it was a really fun year for the drumline and everyone in it. The roar from the student section during every home game shows just how much the West High School students and staff enjoy the drumline. The students in drumline have great things to say about this year as well. "I enjoyed playing the music and doing the marching shows." says Nicole Ritchey '17. Even after the long days of hot marching drills, late night performances, and the neverending homecoming parade the drumline members still have great things to say about the end of drumline season.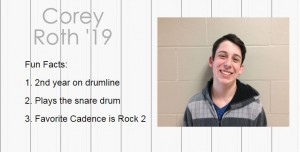 The ending of the marching band season was bittersweet. Although all drumline members have started up their various concert bands, most members are excited about getting together to play drumline cadences, together once again. "I am excited to go back to playing the drumline cadences because the drumline music is way more fun than concert band music." says Emily Hill '20. Corey Roth '19 agrees that he is excited for pep band. "It's cool because it's not just entertainment for west students but also for other schools."

Overall, any member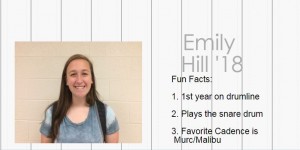 of the drumline or anyone who watches them play can sense the importance of teamwork and moral. "I like that we all work together." says Roth. Having a sense of community is important when playing well together and sounding good, being a freshman can be difficult because you do not rehearse with the upperclassman, but this year the older drumline members made sure that everyone felt included and equal. "They are all willing to tell us what is going on, so it's actually not that much different than being… with the upperclassman." says Hill "I like the people in drumline, the kids in drumline are all really nice."
The pep band will play at the Championship game on Friday, November 18th against Dowling Catholic, at 7:06 PM as well as at the first Iowa City West varsity basketball home game.