Cheap Flights to Take this Summer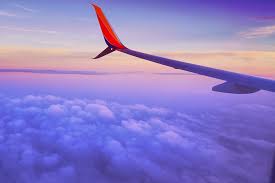 Hang on for a minute...we're trying to find some more stories you might like.
Oh, Iowa. Its summers are packed with county fairs, fourth-of-july parades, and sweet corn galore. If you're like me, and you find yourself a little sick of the midwest, or your chronic wanderlust has a tendency to come out in the summer, then you'll appreciate this list of cities to visit in June for under $500 (via Skyscanner).
Roundtrips: June 7 – June 14
Des Moines, IA >>> Fort Myers, FL
Price: $334
Airline: Delta
Des Moines, IA >>> Washington, DC
Price: $312
Airline: Delta
Chicago, IL >>> New York, NY
Price: $143
Airline: United
Chicago, IL >>> New Orleans, LA
Price: $184
Airline: Delta