New School, New Sports
Two athletes, both attending Liberty High in the fall of 2017-18 as sophomores talk about the transition to Liberty sports.
Hang on for a minute...we're trying to find some more stories you might like.
Written By Eva Burbidge
Switching teams or switching schools can be hard. But imagine doing both at the same time. Isabel Smith '20 played basketball and soccer for West High school and will now have to make the transition to Liberty High School for the 2017-18 school year.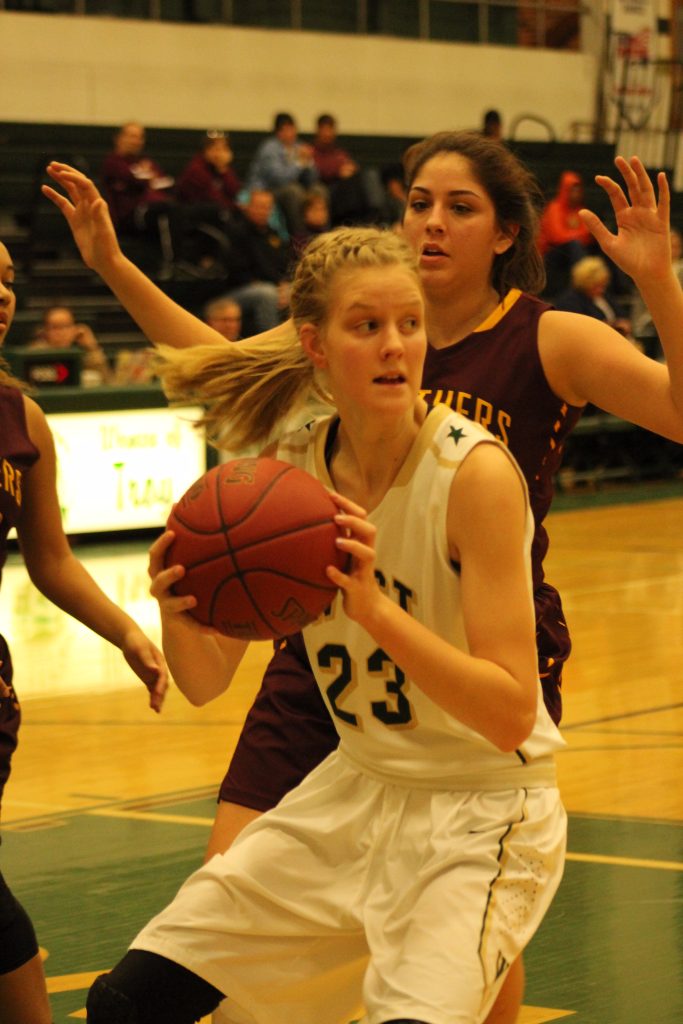 Although Smith is ready for the switch and knows she can handle it, she knows that everything probably won't go as planned. "I'm excited but at the same time I really like West and the girls there so it'll be a different change but it'll be for the better," Smith said. But on top of everything, she thinks Liberty will be a great experience and will benefit her as a player.
Smith has been playing basketball since 2nd grade and has been on many different teams including Thunder, Fusion, North Central Junior High, Team Iowa, and of course West High. Her next team will be the Liberty Bolts. But with any transition, there will be obstacles along the way. "[The most challenging thing will be] not really having anybody to lead us except for the coach and not really having any girls that are older," Smith said.
Smith decided to go out for soccer this year at West High and although she's never played it before she's had a lot of fun with it even though it's been a little bit hard to pick up so quickly. The hardest thing she's had to deal with this soccer season is learning how to position herself on the field. But she's a quick learner and helped her JV soccer team a lot.
With very few upperclassmen attending Liberty, the younger girls will have to fill their role. "Well I'm probably going to have to step it up next year because there are not going to be as many people, I'll probably play more of a leadership role which is going to be difficult," Smith said.
With a whole new roster of girls, Smith will have to get used to playing with teammates that she doesn't know very well. She'll also have to get used to their skill levels and how they perform on the court and the field. "I'll get new teammates which will be hard and there won't be as many girls on the team and we get a new coach which will be different."
Overall, the transition from West to Liberty might not be the easiest thing for most students athletes, but it will be a great experience. Everyone will learn new lessons and make new memories that will stay with them for their whole lives. One tip for success from Smith is, "You basically just have to be able to work hard and put your mind to it."
Ben Houselog '20 is no stranger to the game of football. He first started flag football in kindergarten and then started playing tackle football as soon as he was allowed to, which was in the fourth grade. Although he didn't enjoy flag football that much, he loved tackle football and has been playing ever since.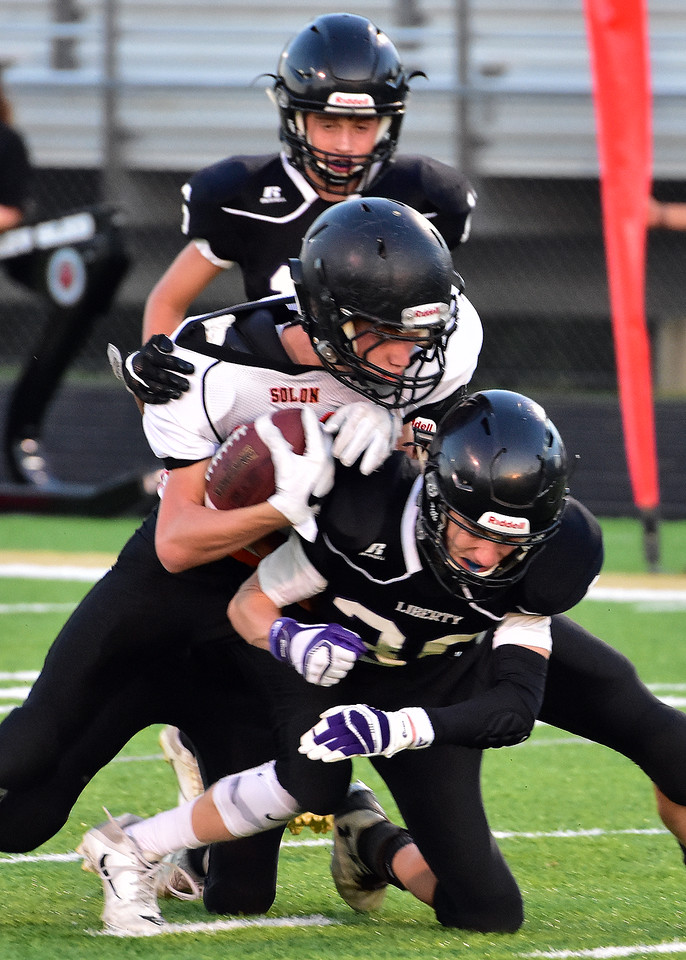 Since he's been playing so long, he's played on many different teams. "I've played for West, I've played for numerous flag football teams, […] but my favorite [tackle football team] was Liberty because I felt a special connection to the coaches and players," Houselog said.
Houselog knows the ups and downs of football. "My favorite thing [about football] is scoring and winning games and my least favorite thing is getting hit, getting hurt, and losing a game."
With Liberty being a new school, Houselog and his teammates want to give themselves a name right off the bat. "[Our goal is to] have the best record in our league," Houselog said. He knows it will be hard but will put in the work to achieve this goal.
But there will be many challenges in the upcoming season considering Liberty will be a brand new school. One of the challenges will be the practices. As of 2017-18, Liberty will not have a football field, so all the football players will be practicing at Van Allen Elementary school, instead of their own field which will affect the amount of practice time they will get because it will take them longer to get there after school.
Houselog is looking forward to being able to play West High. "I think there will be a rivalry [between West and Liberty] but I think Liberty will win," Houselog said. He is ready for the season and ready to start Liberty off on the right foot.
Designed By Grace Brusegaard