The Moving Kiwi American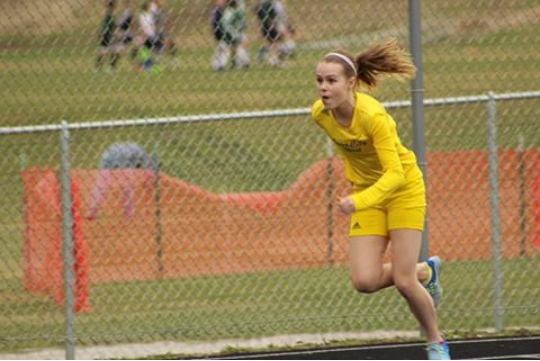 Hang on for a minute...we're trying to find some more stories you might like.
by Nathan Wilkinson
Mia Dillingham '20 shares her story about life growing up as a moving kid
An average person moves from place to place 11.7 times within a lifetime. This may seem surprising to most people, but Mia Dillingham '20 would not be startled by that fact. She has already come close to meeting that number and is still only a Sophomore. She has lived in many places, all across the world, including, New Zealand, the state of Washington, Maryland, and Arizona. Now Mia Dillingham lives in Iowa.
Dillingham was born in New Zealand, and considers herself "Kiwi American". For those puzzled about what that means, "Kiwi" is what people from New Zealand call themselves. It's a reference to their national bird. After that, Dillingham moved to Maryland when she was only 16 months old. While Dillingham was living in Maryland, her brother, Diggory, was born, and Diggory thinks they get along well.
They have moved from New Zealand, to Maryland, to Arizona, to Washington, to Iowa.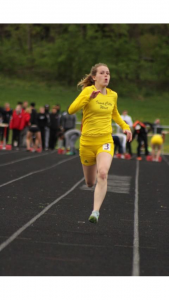 Both Mia and Diggory say that Washington was the place they've enjoyed living the most.  You may be wondering how these siblings deal with moving so often. "We start new friendships and try to stick together," says Diggory. Maybe this constant moving is why their bond is so strong.
When she was in 3rd grade, Dillingham moved to Iowa. She viewed Iowa as somewhere safe. Mia says "Iowa is very diverse, everyone is so friendly, and no bad things happen here."
When she started seventh grade at Northwest Junior High School, she went out for track. She tried multiple events including long jump and high jump. When asked what her favorite event is, she said "My favorite event is long jump." She tried high jump but did not like it. "I like long jump better because high jump is harder and it's hard for me to curve my back to get over the bar," Mia said.
Mia has made multiple friends while living in Iowa. Her best friend, Guin Eilderts '20, is one of them. "I met Mia on the first day of fourth grade at the bus stop for elementary school. It was my first year riding the bus and Mia was the only person I recognized that rode my bus." says Guin.
Even though Dillingham is only a Sophomore, she considers being a track star in the future. Her best friend Guin says, "I don't get to watch her very often, but I have a few times. I think it means a lot to her. I know that she enjoys it and it makes her happy. I think track is almost like a getaway from the rest of the world for her. I will always support (her) as much as possible in track when I can."
Mia and Guin's relationship is very unique. Eilderts says "We don't fight very often and if we do it's over stupid little things. We're very close and plan to keep it that way." Even though Mia has been all over the world, she fits here in Iowa very well.