How The All-State Musicians Began
The hefty process of All-State and the one-time experience motivates students on their musical journey.
Hang on for a minute...we're trying to find some more stories you might like.
This year, West High has selected 51 musicians to try out for the All-State auditions, a small decrease from the 62 musicians chosen last year. The All-State Music Festival in Washington, Iowa is hosted annually by the Iowa High School Music Association. Some of the most talented musicians of the regions are being represented at this festival.
The All-State process is divided into three sections: auditioning in front of a teacher at West High, auditioning in front of a judge at the All-State auditions, and performing at the Iowa All-State Music Festival with the best musicians from each high school in Iowa. Members of the All-State auditions consist of students in the band, orchestra, and the choir department of each school. Each department has a similar structure of the process, but their differences can be easily identified
Most musicians have a story where they were let down as a freshman, but eventually got into All-State the year after that with many practices. Others like Vivien Ho '21 have already obtained the necessary skills to practice and have successfully auditioned as a freshman. Ho began her interest with the flute ever since she saw some performances.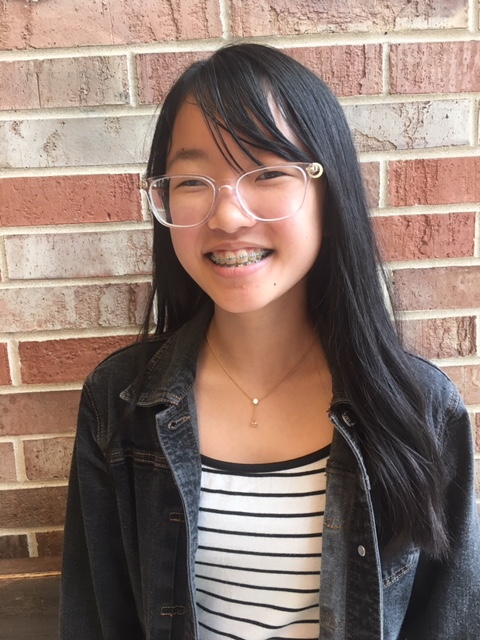 "I was watching a recital of my brother and he plays the violin, and then there were a couple people who were playing the flute and I thought it was really interesting, so I wanted to play the flute."
For Ho and many other band members, they have a chance to practice over the summer when the etudes come out. As the school year starts, pre-auditions begin coming around September, where members compete against other students from their school. When successfully passed, then the students go to Washington, Iowa for the audition sites, competing from students from their school and students from different school areas. After several recall auditions, the chosen students would then go to finals where they can finally relax and perform with the best high school musicians in a concert.
"I was recalled and then, I had a recalled audition and then I was picked," said Ho explaining how she made it successfully through the process.
Catherine Ju '18 was one of the members that have successfully auditioned for All-State for the last three years of her time in high school. Ju has been playing the cello since she was four years old at the Preucil School of Music where Kate Voss has been teaching her until seventh grade.
"When I started [playing], it was this tiny thing, [and] it basically looked like a guitar," said Ju smiling while reciting her first experiences with the second-largest string instrument actually being smaller than expected.
Although Ju has admired Voss, she decided to further her knowledge of the world of cello by getting a different teacher on the same instrument.
"In seventh grade, I decided I've been with the same teacher for a really long time, and I really loved her, but it was just time to get a new perspective and so I switched over to Dr. Amy Phelps."
Ju has acquired many skills and tactics from the Preucil School of Music and out of the music program and into private lessons.
Many people agree that the process in which musicians need to go through All-State is complicated, especially for choir member Ethan Seylar '18, who joined choir in seventh grade because his siblings had formerly been members. Seylar was a member of the bass choir in ninth grade, concert choir in tenth grade, and is still a member of West Singers from when he joined as a junior. Seylar did not let his sophomore year of auditioning All-State for the quartet let him down. Although it was his first time auditioning for ba
ss one, Seylar has successfully made it through the process joining the twenty-eight other singers from West High.
When asked if he has advice for future singers, he stated that he disliked his freshman year of choir, but insisted that it would get better the further you progress in the program.
"It gets better and you get more talented and you get to start doing more challenging and more fun pieces and it gets a lot more rewarding as you go on," said Seylar.
And for the students dreaming of All-State, Seylar states that the process is really complicated and changes as the years go by.
"If you don't make quartet I'll keep trying, but also the All-State process is really weird and people who are really talented just don't make it sometimes into All-State for no good reasons at all," he said.