The New Pioneer Co-Op Communiy
New Pioneer Co-Op, while having lots of support, has growing competition in the Iowa City-Coralville area.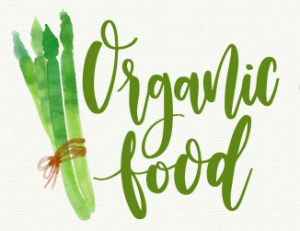 New Pioneer Co-op is an organic grocery store that faces growing competition in the Iowa City Community.
Being organic just means that the foods are grown or raised without using chemicals to enhance them.
The New Pioneer Co-Op has locations in Iowa City and Coralville. It is often viewed as the premier organic food store, but competition may be catching up. Trader Joe's, a national chain grocery store, recently opened a location in Coralville.
Jenifer Angerer, marketing manager at New Pioneer Co-Op, stated that sales had gone down in both stores. "I think what's happening is that they (customers) have so many different options. Maybe the basket size is going down." This means that customers are shopping in multiple places to get the same things that they once got in one place.
Angerer said that New Pi is working on refining the things that make them different from the other organic grocery stores around.
"
"We do local like no one else does."
— Jenifer Angerer
She said that, "We do local like no one else does." Going on to explain, Angerer said, "We also support over 135 local growers. So we know that we will have local tomatoes, local basil, local garlic. We do local as much as we can." Not only do they carry locally grown fruits and vegetables, New Pi sells many different types of locally raised meat. While they do carry some shipped foods, the local foods are always priority and take front and center on the shelves.
In a brief description of New Pi's story, Angerer said, "New Pioneer was started in the early 70s because they wanted food that was better for the environment, better for their bodies."
"New Pioneer has been in the community since 1971, we're a cooperatively organized organization, which means we are owned by the community. You don't have to be an owner to shop with us, but when you become an owner, you are actually buying a share in the company. No one can own more than one share, so [it's] completely equal democratic. And we have over 35,000 owners and about 20-23,000 of those are active; that shop with us on a regular basis."
Aisha Kazembe '18 has worked at the New Pioneer Co-Op since 8th grade.
Iowa City is a significant location as well. United Organic Foods, a major national distributed, has a warehouse in Iowa City.
"
"It really is a community"
— Aisha Kazembe
However, a sense of community is something that can't be stripped by corporations. "Most of the customers are regulars, few come and go. It really is a community." Kazembe said.
New Pi has a unique sense of community. People come to shop and run into friends, and talk to employees. There's a significant social aspect to it.
As found in the results from a survey, 57% of the people either shop at an organic store or have parents who do and that 55% of the people prefer the well-rooted New Pi to the newer Trader Joe's.