A Budget Biker's Guide to Buying Bikes
How to buy a cool bike without breaking the bank
Hang on for a minute...we're trying to find some more stories you might like.
You see a two wheeled futuristic racing machine fly past you at speeds thought to be unattainable by human. The only thought that's running through your mind is, how can I be that fast without breaking the bank?
Many times I've heard of people getting discouraged from biking because of a single poor biking experience. As someone who has worked in a bike shop and has worked with bikes for six years now, I've seen many people become discouraged because they don't know where to start. I personally had a poor biking experience the first time I tried getting into biking and had I not consulted a bike shop about the right bike for me, I might have stopped completely.
This article will be your baseline guide to buying a budget bike and how to be the smartest possible bike shopper you can be. I will go over everything from strategies for finding used bikes to brands you should look out for.
To begin with, you should know how to find, asses, and bargain for a used bike. Your best resource for getting a good deal on a great bike will be online re-sell websites. This includes websites such as Facebook Marketplace, Craigslist and Ebay. After picking one of these websites you should complete these five steps.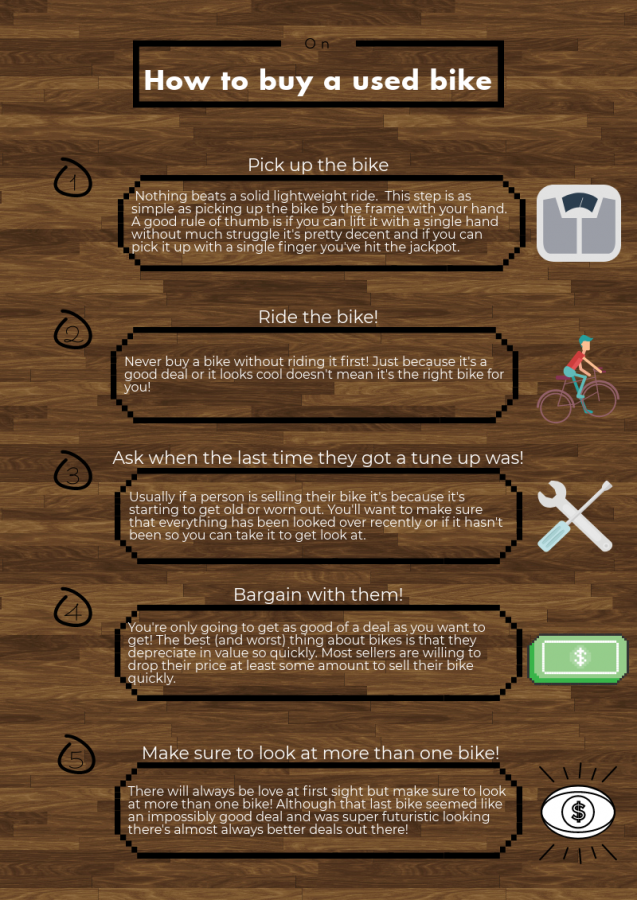 Now, as for what brands you should look for. Some of the more well renowned brands include: Specialized, Cannondale, Trek, Giant, and Salsa. The advantage to starting with these brands is not only do they have bikes that cater to people who are on a budget, but they also have higher end bikes that you can upgrade to later on if you become more vested in biking. You should avoid buying Italian brands or high end specific brands until you become more knowledgeable about bikes and how they function. This is because the more expensive the bike the more intricate the components and in turn, the more likely it will break if mistreated. Some good examples of really decent bikes to start off with are listed below. Keep in mind that is the price brand new and you can find them used for several hundreds of dollars cheaper.
Cannondale Quick 4
Kind of Bike?:Hybrid
Price?:$710
Weight?:24.3lbs
Perks?: Fast, fairly inexpensive, very comfortable, easy to ride, very little maintenance
Cons?: Isn't as responsive as a road bike
Where to Buy?: http://www.cannondale.com/en/USA/Bike/ProductDetail?Id=350c022b-5ff1-48f0-a073-487b7a2eedf2&parentid=undefined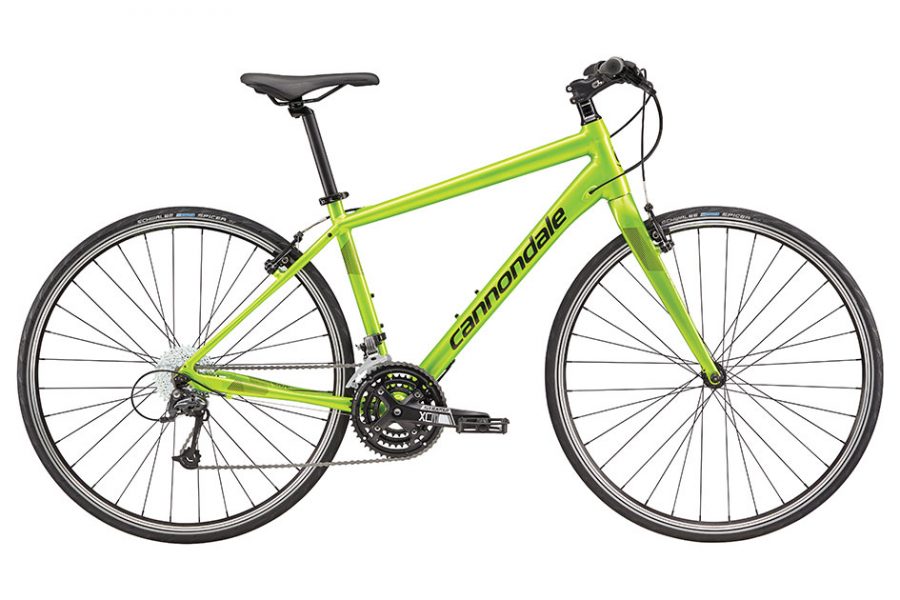 Trek 1.1
Kind of Bike?:Road
Price?:$770
Weight?:21.6lbs
Perks?: Lightweight for its cost, great entry level road bike, components great for starting
Cons?: Requires slightly more technical skill, slightly more race like sitting position which can be uncomfortable if not use to it
Where to Buy?: https://www.trekbikes.com/gb/en_GB/bikes/road-bikes/performance-road/1-series/1-1/p/1400000-2017/?colorCode=gr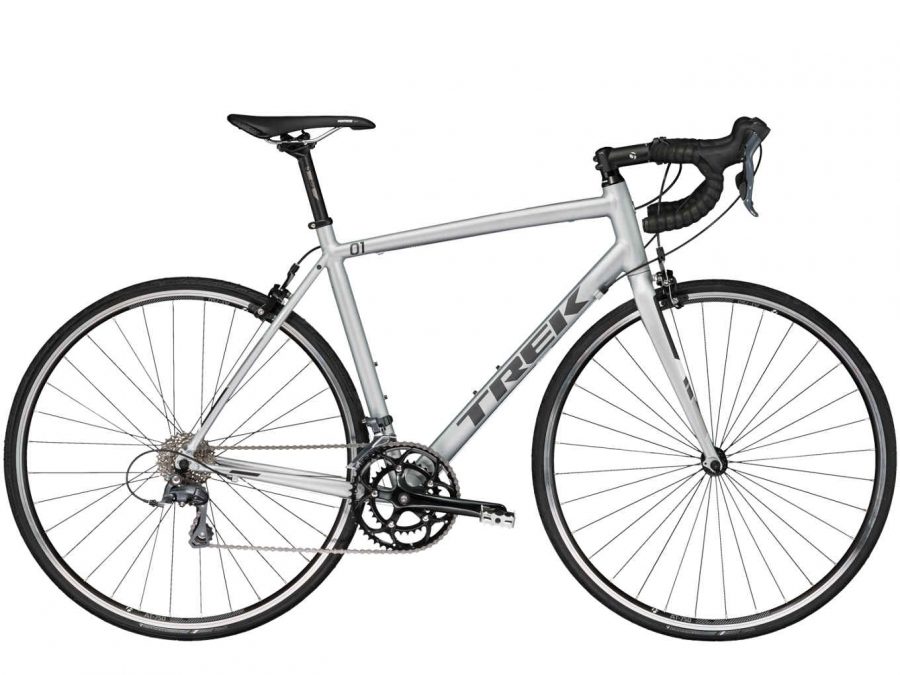 You may have noticed the prices and the first thought that came to your head was, 'that's a lot of money for a bike what makes this better than a $200 walmart bike?' and the answer to that is: quite a lot. The average weight of a bike you can purchase from a supermarket weighs in around 45 lbs in comparison to the 21.6 lbs the second bike I listed weighed in at. Those 23.4 lbs makes a massive difference especially when you're climbing dreaded hills.
The second major difference is the frame material. At the $200 price range you will only get super heavy steel frames in comparison to the $700 range where you can get lightweight aluminum. Not only is the material lighter but it will provide you with a more comfortable ride.
The third and final major difference is going to be overall durability. If you're planning on riding a lot more you will eventually have to take it in to get worked on and depending on the quality of a bike you buy you will spend more or less on repairs. Not only will you spend less on repairs but the safety of your bike will go up as you invest more. As you spend more you will get reliable, well renowned brands for your parts such as Shimano. SRAM, FSA,and Campagnolo.
To conclude, do you really need a bike that costs several thousands of dollars? Absolutely not. When bikes become several thousands of dollars the increase in quality becomes more marginal as price goes up. You will feel the biggest difference in ride quality in the jump from the $100 to $500 price range and unless you're really vested in racing it's not worth it to spend more than $2,000 on a bike. When it comes down to it, your bike is only as good as the rider on it.
The Anatomy of a $13,100 pro bike