Back On The Road To State
Jack Wenzel '19 achievements have brought him far, but can he win back to back state championships?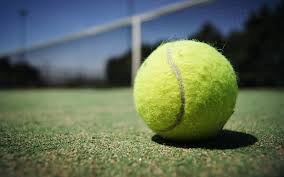 Hang on for a minute...we're trying to find some more stories you might like.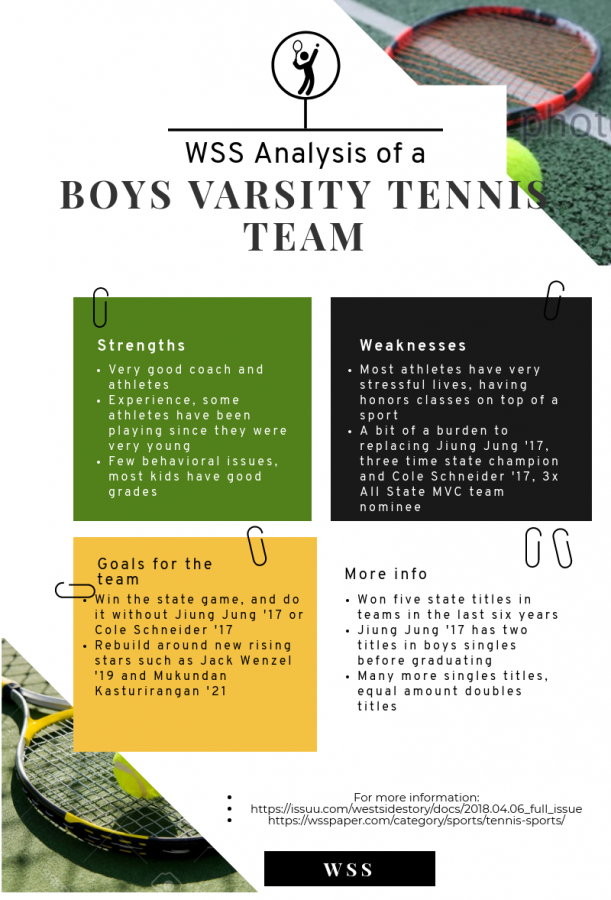 You hear that most people start sports at a young age, but not many people hear about someone starting tennis at the age of four.  Jack Wenzel '19 a key player on the boys tennis team, has played since he was four years old, but did not start playing competitively until he was eight years old. His achievements last year were extraordinary to himself and to his coach Mitch Gross when he won state doubles.
Wenzel and his team share the same goal of going back to state, however, his personal goals include to play Division 3 tennis or to play for Northwestern University. To achieve this, he will have to make sure his game is at its best. This doesn't seem to be a problem though, as his coach believes he is one of the best players he has ever seen.
Coach Gross still thinks he is young, but he is a great tennis player. "He is only going to get better," said Mitch Gross. 
Jack Wenzel is a strong believer in what is ahead of him for his athletic career. All in all, he can be the best on and off the court. School is an epidemic across athletes as being difficult but for him its a breeze.
What can you say about a guy like him. He is just a normal person like you or me.  Except for one thing, and that thing is that he can play tennis very well. We need more people like him. A normal person, but is really great at one thing. I am not saying to go out and join a sport. I am saying to find something that is your passion and pursue that passion. One thing that I learned from him is to follow your passion to where ever it takes you in life.
Jack Wenzel is more than just a tennis player. He is a person who followed his passion to where he is today; one of the best high school tennis players of his time. Some people reading this might say that saying he is the best player is an opinion is wrong because his stats show that he is the best and no one can deny that fact. Hopefully, his passion can show other people to follow their passion like he did.