The road to the Dome
Football, the sport for everyone West shows that they are determined to win by starting preparation for next season early
Hang on for a minute...we're trying to find some more stories you might like.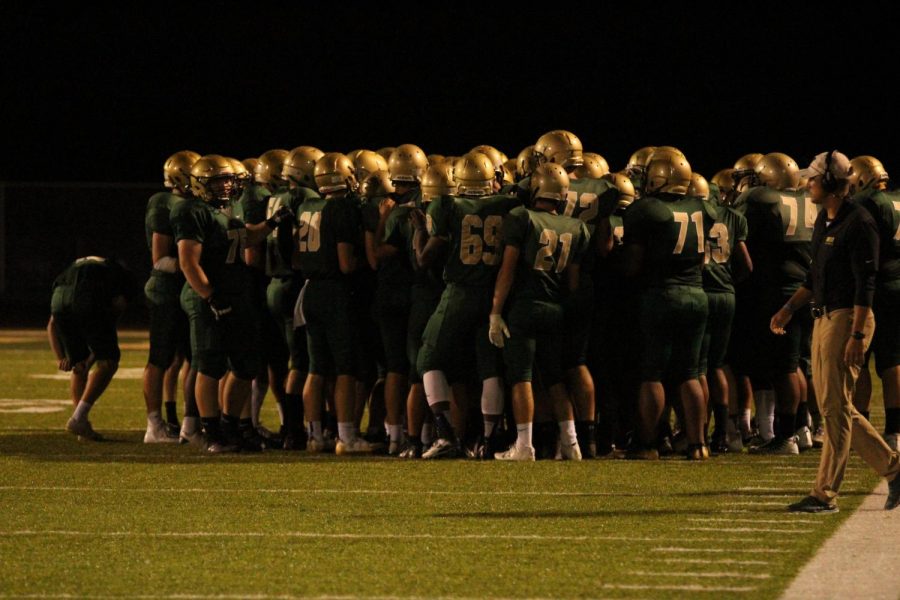 "Football is like life. It requires perseverance, self-denial, hard work, sacrifice, dedication and respect for authority," said longtime NFL Coach Vince Lombardi. The Trojans do just that. Although, the fall is yet to come, the football team has already been preparing. Last year's season did not end as well as they hoped. While they made the state championship, a loss against Dowling ended their streak prematurely.
The Trojans have been preparing by lifting before and after school on some days and doing some off-the-field activities. Alex Swack '19, an offensive lineman, said, "We've been lifting almost every day for as long as I can remember. We take football very seriously and always try to improve. Coach Hartwig is always pushing us to be the best that we can be." Dowling is a tough team who have won back to back state titles. The Trojans have struggled with defeating them in the tournament. "I think we played them pretty [well] the last two years but I think we can still get better and hopefully beat them by the end of the season. Dowling is a really hard team to beat. They've got some great football players up there."
Ian Gluessing '19 is also an offensive lineman for the Trojans. He's been playing football since he was seven years old.
"When I was younger, I would play a lot of different positions but now since I'm a junior in high school and I'm a big guy, I play offensive line. I'm one of the strongest and biggest guys on the team so they really need my to play this position." Gluessing said.
Gluessing is about 6'4'' and nearly 220 pounds. When he works out in the weightroom some of his teammates can't believe the amount of weight that he's doing.
"Although we lost a few of our top players this season, I have faith that this class will go the distance." Gluessing said.
Jamaal Njoroge '19 is a wide receiver for the Trojans. "The first time I played football was when my mom signed me up for YFC when I was probably around ten years old. YFC stands for Youth Football Club. My mom didn't have a lot of money at the time so when she signed me up, I was so stoked." Njoroge said. Njoroge continued to play football all the way up till today. "I loved playing for West my four years here. I can't thank the coaches enough for all of the opportunities they've given me. I will never forget Coach Hartwig and the amount of time he's put in to make me and my teammates better. It sucks that we couldn't win a state championship while I was here but I'm pretty confident about the years to come." Njoroge said. Njoroge is now nearly done with his Senior year and plans to play football next year at Iowa Central Community College. "I'm so excited to continue playing football at Iowa Central Community College. I've learned so much from the West Football Program which I hope to carry on with me next year at Central." Njoroge said.
The Trojans open their 2018 season with a home game on Aug. 24 against North Scott. They hope to finish with a state title.