Oh the places Sanya will go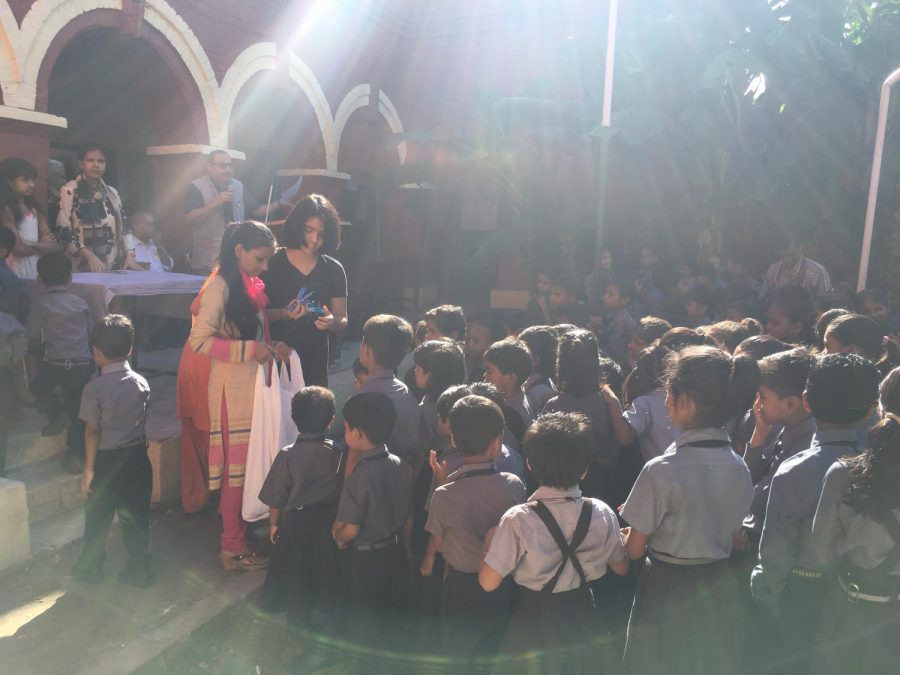 Sarah Callanan, WSS intern
September 25, 2018
Studies show that money spent on travel makes you happier than money spent on material goods. Sanya Sami has taken this fact to heart and has traveled to many places around the world. Sanya Sami ´19 has been to multiple countries and has experienced cultures from all over the globe including India, the Bahamas,Canada, Netherlands, Germany, and multiple states in the United States.
¨I went on a trip to India and had the opportunity to teach kids who are so underprivileged which was a really cool experience. One that I´ll never forget,¨ Sami 19´ said

"
¨The best part about traveling with Sanya is that she is always smiling and super excited about where she travels¨"
— Sami´s Mother
Sami has been to multiple places but, this past summer she went to India and said it was the best vacation she's ever been on. Sami felt like she got the best experience there and the best food, she also said it changed the way she looks at life. ¨I got to see so many different things for the first time It was pretty cool but, also sad because you saw a lot of poor people there.¨ Sami said. it showed her how thankful she should be of her privileges that others might not get to have.
When she comes back from all her trips she often reflects and thinks all about it and how much of an incredible time she had and how much she misses being away from home and that was especially true when she came back from India.
The most recent trip Sani went on was to California which included going to Los Angeles, San Francisco and Santa Monica. When she was in California she fell in love with LA and Santa Monica ¨When we got to go (California) I hadn't seen her so happy and excited until went there´¨ Sami´s mother said. Although she loved loved LA and Santa Monica she didn't enjoy San Francisco as much ¨ It wasn't what I expected it was so cold for the summer it was like a winter here¨ Sami said
Sami plans on living in a big city when she is done with school and wants to continue to travel and make more memories in new places. Sami´s traveling bucket list includes exploring all of Europe. especially Switzerland ¨I want to go to switzerland because my mom really wants to go, which in a way makes me want to go there too.¨ Sami said. Her main goal is to travel to every continent the next continent she hopes to visit is Australia.
¨I want to visit every continent because they each have something amazing and unique about them, all the continents are special in their own ways and I feel that going to them all can not only let me experience new adventures, but I can learn something valuable from visiting them ,¨Sami said .
When asked what's the best thing shes ever gotten on a trip she said ¨The experience because there's a good chance I won't ever go back to those places¨ Sami said.