Homework and stress
Only 4 percent of kids say homework isn't something they stress about. 100 kids were surveyed, consisting mostly of freshmen. The topic today is of homework and how it has its effects on kids and teachers opinion.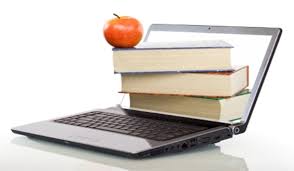 Hang on for a minute...we're trying to find some more stories you might like.
A lot of kids said homework is unnecessary, 33 percent to be exact, while 5 percent said it's necessary, 62 said it depended on the homework . A lot of kids has something to say about the concept but it's still and overwhelming number.  It's no secret that teachers sometimes overwhelm kids with homework. It's hard to keep up and sometimes kids simply just give up and don't do the homework at all.
Homework does help though as Butler, Byron-biology teacher said. " I believe that homework and assignments should correlate to success in class." Teachers as a whole want what's best for students so to them homework seems necessary.
Stanford Graduate School of Education and colleagues, homework causes physical health problems like headaches, exhaustion, and sleep deprivation. The study was off a different survey from 4, 317 students. These students have homework that takes about 3.1 hours per day. That's more than an average kid at here has.
As Loie Casko 21′ had to say, Homework to her is stressful. The question, do you do homework on time everyday, if you don't, why not? Loie Casko '21 replies. "Depends on if it's a project yes, if it's homework no. Because I want to relax from being at school all day and just information just shoved into your mind."
"
teachers do give out a lot of homework." "
— Byron Butler-teacher
Activities also have a problem in how many students keep up with their homework. In a study from the Washington post by Gerald K LeTendre shows that 84 percent of kids that were studied were stressed by too much homework. These kids also participate in activities which adds on.  
but Butler say he does think teachers give a lot of homework. When asked, have you ever thought of something that you think is a better replacement for homework?, Butler replied with. "I don't have anything off the top of my head that is better. I do try to give adequate class time and not assign things that are irrelevant / busy work." suggesting that there are teachers that homework is sometimes stressful and they try to help. Butler did however agree about teachers giving out too much homework."
Homework does help with test grades and it helps with the grade any one child has in their class, as more people in the survey said. In the end, homework is in your choice. Weather is stresses kids out or not is up to you not anyone else. Doing homework, is up to the kids and only depends on what the kids think.