More Than Another Tradition
Ellie Guthart, WSS intern
November 12, 2018
Hang on for a minute...we're trying to find some more stories you might like.
The tradition returning again for the holidays is more than just another performance, Nolte Academy of Dance's  nutcracker show has been put on every year since 2006. But this years changes transforms its traditional ways to brand new ones. Mauro Villanueva is new to the Nolte crew this year and it will be his first year directing the nutcracker. Dancer Abbey Schley '22 describes it as, "something no one else has seen before, so I think it'll be really exciting." Schley says.
Nov. 6 to Dec. 2 the production will be held at the Englert Theatre, "It just feels kind of, like, magical." Katie Ruppenkamp '21 and explains that being on stage with the music and storyline makes it feel this way.
Also, preparations are a big role into the making of the show, "Theres a lot of hairspray, a lot of toe tape, and your feet hurt re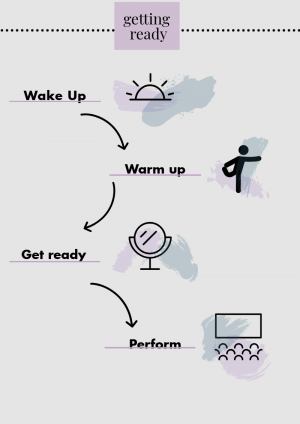 ally bad from being on your feet for so long, its really tiring but its worth it." Schley says. Rehearsals also help prepare for the show, they start much earlier before the show and have multiple practices a week and long hours in the studio on the weekends.
Lots of new changes set the stage this year for the nutcracker. There are alterations with parts, for example now there is a young Clara that transforms into the addition of an older Clara, and typical parts that haven't been as involved in the previous years, are becoming embedded into the show too. All different choreography also makes the show unique to the previous one as well as all new costumes for this year.
Throughout the show for the performers its more than being on stage, especially with so much leading up to it, "backstage is some of the like most fun times I've ever had, because like getting ready together with your friends."Ruppenkamp says.