Speech and Debate team dominates East High
The Speech and Debate novice teams recently clinched four top spots in two events at the East High School Fall Classic on November 2nd and 3rd.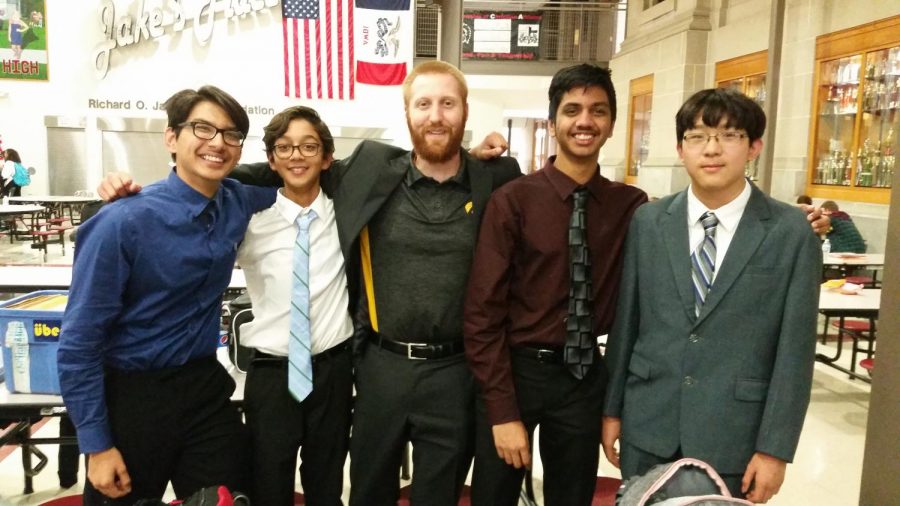 Akhil Bharanidhar '22 and Luca Chacklackalackal '22 took first place in Policy Debate(arguing about policy change in the U.S. government), continuing their undefeated streak throughout the tournament. Chackalackal and Bharanidhar were first and third speakers in the contest, respectively.
"When you beat a team in a debate, the feeling you get is just so good," Chackalackal said. "It's like a mix of relief and excitement, and all the pressure of the past two hours just falls off of you shoulders."
William Chen '22 and Bivan Shrestha '22 claimed second place; Andy Luo '22 and Amy Liao '21 claimed third place, with Liao winning second speaker in the tournament. This year was the first time Policy Debate was included in the Fall Classic, and the Novice team dominated. This is the first time this season that West has topped out an event.
This year, the topic for Policy Debate was legal immigration. Affirmative teams argued for reducing restrictions on employment-based immigrants, while negative teams argued against the affirmative's plan with various disadvantages and counterplans.
Advika Shah '22 and Jan Goska '22 were novice semifinalists in Public Forum Debate, reaching third place. Public Forum is a form of debate resembling a shorter version of Policy, but intersected with short "crossfire" sections(back and forth arguing).
The team had participants in five other events, including Lincoln Douglas Debate(one-on-one debates arguing about philosophy, ethics, and logic), Spontaneous Speaking(a speech on a random topic prepared in an extremely short time), Informative Speaking(a speech educating the audience about a topic), Varsity Policy,  and Original Oratory(an original, factual speech on a topic of their choosing).
The tournament spanned two days, with some events taking up to nine hour time slots.
"You have no idea the physical toll that debating for nine hours has on a person," said Bharanidhar.
This was the team's second tournament this year, and results are much stronger since the start of the season.
The strong turnout in this tournament was the result of the hard work put in by the team. Practice and preparation are a major part of speech and debate, and the teams have all dedicated themselves intensely to this tournament. It's a taxing activity, requiring much time and focus.
"It's very much a grind and it is hard to keep motivated," said varsity Policy debater Ethan D'Alessandro '20. " I practice about 4 days a week for a tournament, spending about an hour to an hour and a half after school thinking about arguments, writing answers and talking with my partner."
"To be super successful requires a lot of time commitment," said varsity debater Gautam Sharda '21.  "[It's] nothing like most people would've ever experienced before."
Upcoming tournaments:
December 7th: The Paradigm at Dowling Catholic, the largest speech and debate tournament in the state of Iowa.
December 14: Lincoln High School Railsplitter
January 25: City Classic at Iowa City High
"
"To be super successful requires a lot of time commitment, [It's] nothing like most people would've ever experienced before.""
— Sharda '21