2018-19's Most Popular Memes
When it comes to memes, they tend to come and go very rapidly, sometimes flying right past people who then never get to enjoy these little internet treasures. Whether you are a meme enthusiast, someone that loathes memes, or fall somewhere in between, I guarantee you'll enjoy this recap of the most popular memes of 2018-19.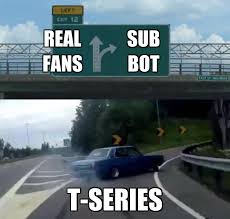 The Off Ramp
First came the "Off Ramp" memes, with an image of a car drifting from the highway onto an off ramp. The one shown implies that T-Series decided to try winning the battle against Pewdiepie by using sub bots instead of having real fans subscribe.

The American Chopper Argument
The show American Chopper shows the life of the Teutul family and their family business in which they build very nice custom motorcycles. The meme comes from an argument between Paul Sr. and Paul Jr. about time schedules.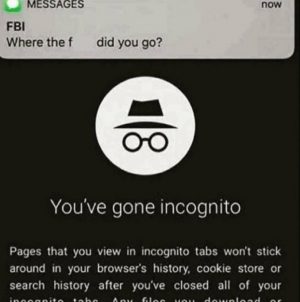 The FBI Man
This meme originates from the scare of the FBI having access to our device's and cameras. People started making jokes about having their own "FBI Man." This meme didn't last as long as other memes have in the past, but it still gave plenty of people a good laugh. The one pictured shows the "FBI" texting this person's phone asking where they went after they switched to an incognito tab.