Treasuring family
For Gabrielle Burns '23, family is what shaped her into the person that she is today.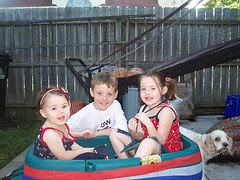 Following arduous hours of constant struggle, there is a sigh of relief. The cries and shrieks of a newborn fill the room as a myriad of people suited in blue glance in awe. A torrent of endorphins flood over the sea of fatigue. This precious and unforgettable moment is one of the most treasured parts of life. The new addition of a baby.
Out of the five kids in her household, the birth of Gabrielle Burns '23 was the most unexpected. A few days after her due date, Gabrielle's parents headed to the hospital. They were soon turned back as the doctor called it a false alarm. Little did they know that the next morning would bring a massive surprise.
"Next morning, I had been like, all right, I'm ready," Gabrielle said. So I was born in the parking lot of the hospital, in the car. on the passenger side. My dad was freaking out on the driver side. And the midwife apparently caught me from almost cracking on the concrete."
Luckily, she came out a healthy baby and was introduced to the family of seven where she was welcomed. As she recalls countless memories that reminisce about her childhood, it is depicted as if was nothing far from utopia.
"
[My family] always just had this very strong bond that like, I wouldn't wish for anything less than that.""
— Gabrielle Burns '23
"You know, we grew up in a not like a very rich neighborhood, we have always been like, lower middle class. So living in a we lived in a very small house for like, seven years. And that made us like incredibly close, which I feel like really helped all of us because we all need that love," she said.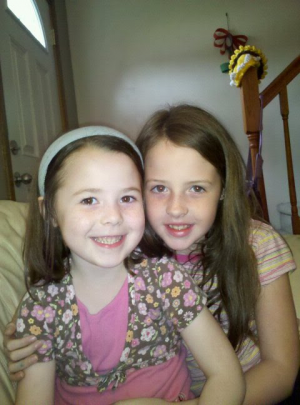 She feels as though her family is her support system, as they are always there for her every step of the way. One of the most significant people in her life is her sister Miria Burns, a senior at West.
"[Gabrielle and I] have shared a room for most of her life. We have gotten closer over the years, but I think that we have gotten older and understand each other better," Miria said.
Miria also appreciates having her family and believes they have made a positive impact in her life. One of her favorite things is enjoying a family dinner. "I love eating dinner with my family because my family is full of funny people. Dinner always ends up being a wonderful ruckus," she said.
Gabrielle's love for her family is apparent as she shares innumerable memories of her childhood. Having a support system made her feel as if she could get through anything. From family dinners to playing Mario Party on her brother's box TV, her family is what made her into the person she is today.
"We've always just had this very strong bond that like, I wouldn't wish for anything less than that."