Lightning on the Horizion
For last two years we've all been wondering about Liberty High. The boundaries have changed multiple times in the past years, and it's been a blur of, 'we'll cross that bridge when we get there'. With registration next month, the first year Liberty will be open is rapidly approaching, the building is growing ahead of schedule and final discussions are being made.
Liberty principal, Scott Kibby, is ecstatic about the upcoming year and is blissfully busy with preparation, "It's amazing work… everyday is something different. One day I'm working on hiring, the next day I'm… doing some media work, the next day I'm buying furniture," says Kibby. Kibby got involved with Liberty when he was on the Liberty Transition Committee and involved in looking at athletic designs. "I sort of got the bug… I got invested," he said. Kibby is appreciative of the tremendous support he has received from Scott Kibby and the District, "[the district is] super excited. They've been so supportive of me."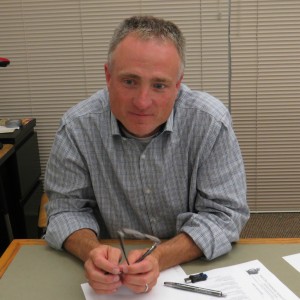 In the year 2017-2018, there is expected to be a minimum of 600 students, "I'd be really happy if we got to 750," says Kibby. It's estimated that there will be 250 freshman and 250 sophomores, but the amount of juniors and seniors is unknown because all the upperclassmen will be voluntary transfers.
We spoke to Barb Lynn, freshman girls basketball coach, about athletics at Liberty. Outside of the math room, Lynn has coached cross country, basketball and softball at various schools. The West and Liberty girls basketball teams are going to be combined this year because not enough Liberty girls went out to form a team. Still, Lynn says she's excited about working with them each day and watching them improve and develop their skills. This is a special year for Liberty because, even though the school isn't open, they do have sports. Many sports will offer freshman, JV, and varsity teams the first years. Bowling and tennis will not be offered the first year at Liberty, but those athletes can participate at City or West High. "[There will be] lots of opportunities, both academically and athletically," says Lynn.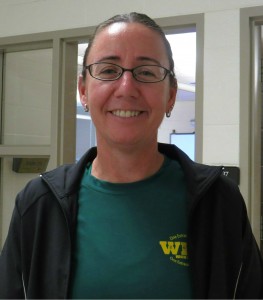 Sierra Suiter '20, future Liberty student, gave her opinion on transferring from West to Liberty next year, "I'm kind of on both sides, I really don't want to leave West just because I made so many friends…but I'm kinda of excited just because of all the new technology and new gym… new opportunities." Suiter had played on the Liberty High volleyball team; she says she felt the team was very welcomed and it was a new experience she was glad to be a part of. Suiter also enjoyed getting to know classmates she hadn't spent time with, "We were all the same people that were from North Central and I guess we never really talked,". Suiter says, having made these new friends, the transition will be easier.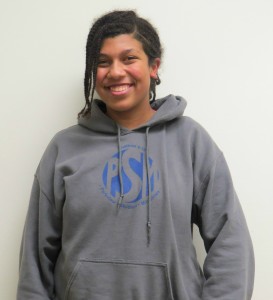 We spoke to another soon-to-be-Liberty student, Henry Krain '20. The opening of Liberty will make Krain's life easier and he's thrilled. Driving to West in the morning takes thirty minutes and the bus trip is forty minutes to an hour. Next year, it'll be a five minute car ride to Liberty. Though some West teachers will be transferring, Krain is also looking forward to the new staff, "Most of the teachers at West hate me," he says. Luckily for Krain, Kibby says, "Hiring outstanding teachers…that's just a priority of mine, is to build that staff and have that commitment to academic excellence,". Though he's mostly very much looking forward to next year, Krain doesn't take pride in being there the opening year. As a member of the medical club, Krain says he's especially not looking forward to the, "lack of clubs and lack of extra curriculars that they'll have. They won't probably have any new ones or they'll have a limited amount,".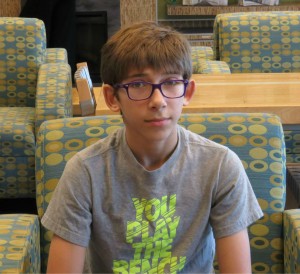 Krain is not the only one with this concern. Many future Liberty students want to know if their club or extracurricular class will be part of Liberty's program next year. Mr. Kibby is looking at the schedules of future Liberty students this year to determine what will be offered next year. For example, four art trimester courses will be offered next year. The four courses are different and will be determined based off of what art classes Liberty students have signed up for. Courses are very student interest based and Kibby says that more students enrolling at Liberty will result in better programming. Enrollment is available to West, Solan, and Clear Creek students, but students who open enroll outside of Liberty boundaries will not be bused to Liberty. If a Liberty student chooses a course that isn't offered at Liberty, they may be able to take that course at West or Kirkwood. Liberty will offer show choir, concert choir, marching band, jazz band, concert band, orchestra and theatre.
"The clubs we focused on at first were, I would call them more competitive clubs," says Kibby. Debate, math, robotics and Business Professionals of America will be offered at Liberty. The rest, again, will depend on student interest. The special education programs will be based off of students needs. It's apparent that Kibby is doing everything he can to let students have the same opportunities at Liberty that they would have at West.
Though some current freshman may be reluctant to make the switch from Trojan to Lightning, students have a lot to look forward to next year. "It's an exciting time for students and student athletes," says Lynn.

Jin Lee