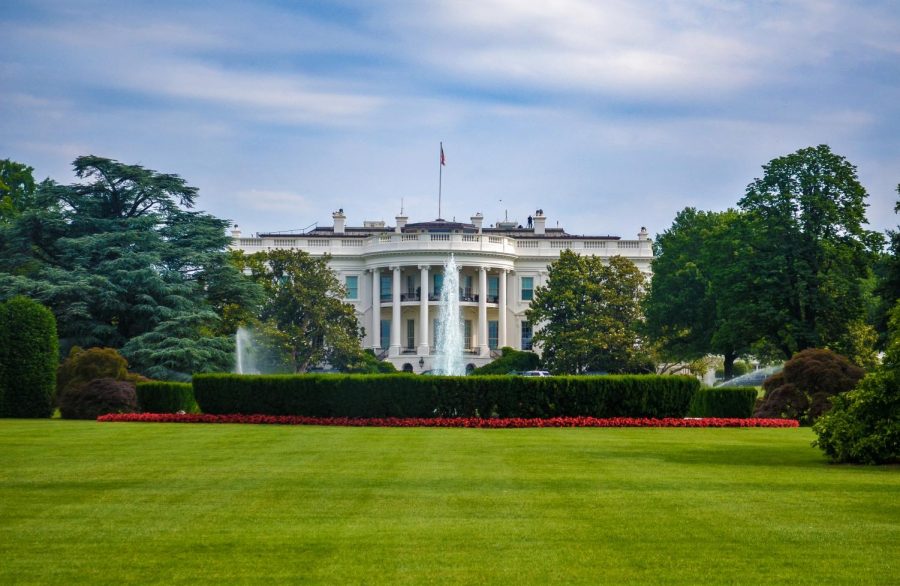 At this very moment, the race that decides who gets to challenge Trump for the presidency is on. The Democratic contenders are competing tooth and nail as they vie for the one spot that holds a potential seat in the Oval Office. With the fifth debate coming up on November 20th, it's the candidates' chance to strengthen and expand on their stance regarding important issues in our country.
If you haven't been following along, here's the scoop on some of the leading candidates for the Democratic nomination. Here's your rundown on the top eight candidates as of early November.
Front runners, according to nationwide polls: 
Joe Biden: 
Joe Biden graduated from the University of Delaware and Syracuse University Law School. He is Delaware's longest-serving senator and former Vice President under the Obama Administration. Healthcare is one of his top priorities along with demonstrating America's leadership role on the world stage and helping the middle class. On climate change, he believes in the Green New Deal and outlines a Clean Energy Revolution. Biden's gun violence plan includes universal background checks, an assault weapons ban, and a voluntary buyback program. He is currently polling at 26%.
Elizabeth Warren: 
A Massachusetts senator since 2013, Warren attended the University of Houston and then Rutgers Law School, where she received her J.D. Some ideas she's campaigning on include universal childcare, student debt relief, opioid addiction relief, abortion rights protections, and a tax on ultra-wealthy. Her gun control plan includes background checks and taking away licenses from people using their weapons unlawfully. Her climate change plan echoes that of former candidate Jay Inslee. Her goals are to achieve 100 percent zero-carbon pollution from new commercial and residential buildings, zero-emission standards for new cars, and more. According to the national poll averages by the New York Times, Warren sits at 21%, second only to Biden. 
Bernie Sanders: 
Sanders has served as a Vermont senator since 2007, served as a U.S. representative for 16 years prior and ran unsuccessfully for president in 2016. Sanders graduated from the University of Chicago, where he was an active protester during the civil rights movement. Known for his opposition to income inequality, Sanders identifies as a socialist who supports free college tuition, Medicare for all, the Green New Deal, paid parental leave and reducing military spending. On gun control, he wants to expand background checks and ban the sale and distribution of assault weapons. According to the polls, Sanders lies at 14% behind Biden and Warren. 
Pete Buttigieg: 
A former U.S. Naval Reserve Officer and mayor of South Bend, Indiana, Buttigieg supports pro-environmental policies, the reduction of income inequality, preserving the DACA policies for children of illegal immigrants, gun reform policies, the Equality Act, and wants to abolish the Electoral College. Buttigieg graduated from Harvard and Pembroke College on a Rhodes Scholarship. Before his reelection as mayor in 2015, Buttigieg publicly came out as gay. According to the polls of the Iowa caucuses as of early November, Buttigieg has surged in the polls to potentially challenge Sanders and pass Biden. To combat hate and violence, he's pushed for more funding, Congress to pass gun control legislation, and ending the spread of extremism online.
Kamala Harris: 
A California senator, former San Francisco District Attorney and California Attorney General, Harris graduated from Howard University and received a law degree from Hasting's College. She has promoted her healthcare plan, which would expand on the current Medicare system and maintain a large role for private insurers. In terms of immigration, Harris supports the Deferred Action for Childhood Arrivals (DACA) and has co-sponsored the REUNITE act. She has signed on to Sanders' College for All Act, which would waive tuition to public colleges for families who make under $125,000 a year. She advocates for a ban on assault guns, an Access to Counsel Act, and introduced a LIFT The Middle Class Act which would give tax credits to people whose incomes are under a certain threshold. She has released a $1 -trillion climate change plan, which would expand clean-energy tax credits, help low-income communities affected by environmental injustice, and create a clean-energy economy. Harris is polling at 4%.
"Unlikelies" according to national polls:
Andrew Yang: 
Yang is an entrepreneur, lawyer, and philanthropist who founded VFA, a nonprofit organization that centers on providing aid to cities that struggle to create jobs and operates in 20 cities. His signature campaign slogan is: Make America Think Harder (MATH). Yang supports the Freedom Dividend: a universal basic income of one thousand dollars a month for every American adult, as well as Medicare for All and Human-Centered Capitalism. He believes UBI is a necessary response to automation that is quickly leading to job displacement. Yang advocates for the abandonment of fossil fuels to combat climate change. On gun control, he calls for universal background checks and a ban on high capacity magazines. Yang graduated from  Brown University and Columbia Law, later working as a corporate attorney. According to the polls, Yang is at 2%.
Tulsi Gabbard: 
A combat veteran who has served in Iraq and Kuwait, Gabbard was first elected to represent Hawaii in the House of Representatives in 2002 when she was 21 years old. She graduated from Hawaii Pacific University with a Bachelor of Science degree in business administration. Gabbard supports LGBTQ rights as well as strengthening reproductive rights, making community colleges free along with four-year schools being tuition-free for families with an income of 125,000 or less, improving the criminal justice system, raise the minimum wage, GMO labeling and aspects of the Green New Deal. Gabbard's unplanned 2017 visit with President Assad of Syria has sparked some questioning. 
Amy Klobuchar: 
Minnesota senator Amy Klobuchar has taken relatively moderate stances than some of her competitors and focuses her attention on issues that can earn bipartisan support. She wants to expand on Medicare/Medicaid to achieve universal healthcare. She has released a $100 billion dollar plan to combat addiction and improve mental health care. She supports a comprehensive immigration reform act and co-sponsors a Green New Deal to combat climate change. Klobuchar is polling nationally at 2%.
Michael Bloomberg:
Bloomberg, the newest addition to the list of possible nominees, has recently filed paperwork to qualify for the presidential primary in Alabama. He attended John Hopkins University and Harvard University, and went on to start Bloomberg L.P; a financial, software, data and media company. He served as mayor of New York City for three terms and is the 9th richest person in the United States. Bloomberg argues that he is liberal enough on issues like climate change, abortion and gun control to pursue the Democratic nomination, but that his experience and centrist views provide him with the means to beat Trump. If he were to officially decide to run, his entry would most threaten Joe Biden, who currently occupies the centrist lane of the Democratic candidates. He is already polling at 4% among Democratic primary voters.
As for the Republican nomination, Trump is presumed to be the only realistic possibility. According to Gallup, 87% of Republicans support him. Challengers include Bill Weld, former Massachusetts senator and Joe Walsh, a former Congressman.
Donald Trump: 
Current president Donald Trump graduated from the Wharton School of the University of Pennsylvania with a Bachelor of Science degree in economics. He went on to expand his family's real estate business and became a billionaire. Trump entered the 2016 presidential elections as a Republican and won. Some ideas that he ran on include the renegotiating of China trade agreements, among others, as well as building a wall along the Mexican border while enforcing immigration laws. He pursued energy independence, expediting veteran services and decreasing tax rates on all classes while imposing tariffs on offshore company imports. Trump opposed the Paris Agreement as well as Common Core education standards. On gun control, Trump's opinion has fluctuated since 2000, but in August stated that he believes the current background checks for ownership are already complete. According to a September poll, Trump's approval rating is 45%; according to a survey by the New York Times in early November, Trump trails Biden but is ahead of Warren. 
As of November 12th, here are Americans' opinions on the candidates. Biden, Warren and Sanders lead the race with Buttigieg trailing behind these frontrunners. Harris is next, followed by Klobuchar, Yang, and Gabbard. The majority of them have qualified for the upcoming debate that will be held on November 20th. Tom Steyer and Cory Booker, both polling at 1% or less, will also appear on the podiums. 
A study by Gallup polling shows that as of this September, 29% of Americans identify as Republican, 31% as Democratic, and 38% as Independent. On the other hand, here's West High's take on the candidates and political positions.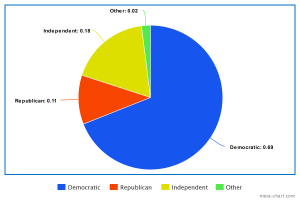 According to the survey taken by 124 students and teachers at West, 69% identify as Democrats, 11% as Republican, 18% as Independent and 2% as unsure. The top four most supported Democratic candidates at West are: Bernie Sanders at 20.5%, Elizabeth Warren at 19.7%, Pete Buttigieg at 17.2%, and Andrew Yang at 10.7%. 
When asked which candidate would be able to secure the Democratic nomination and even defeat Trump for the presidency, the tables turned: Warren and Biden nearly tied with about 21% each, with Warren at 21.8%, Sanders in third with 14.8%, and Buttigieg with 6.6%.
The major difference between the nation's top choices and West's is one candidate: Joe Biden. Although Biden is at the top of the national poll averages with 26% and beating Warren by 5%, he received only 4.9% at West. Although he wasn't a favorite of West, Biden was included among the ones likely to be able to defeat Trump, second only to Warren. 
To further investigate, we included a question in a survey sent out to some students regarding issues they think should be addressed in the U.S. Here's a summary chart showing the thoughts of West High students and teachers: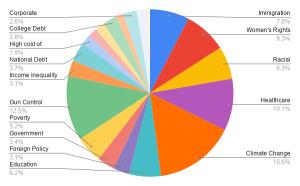 The top 5 issues voted on are Climate Change, Gun Control, Healthcare, Women's Rights, and Immigration. To get some more in-depth opinions, we interviewed one Republican and one Democratic student.
Miles Clark '22, a Republican, believes that foreign policy, specifically arm sales, is a prominent issue in the United States. Immigration should also be addressed, he said. When asked why he supports Trump, Clark said he likes the low taxes and well-functioning economy. "It's also about disliking his opponents," Clark added. "I dislike their socialist policies and gun regulations." 
Natalie Dunlap '20, a member of the West High Democrats club, supports Elizabeth Warren. She says that Warren acts to induce change and ruffle some feathers. She and some of her friends also appreciate Warren's future-oriented vision. She thinks that the young people want a candidate who gets them "riled up." "I think Warren has a good balance between compassion and qualification," Dunlap said. Dunlap believes that climate change needs to be addressed immediately. She also said that Warren's idea of making the country more financially equal is important to her. 
Looking forward, who do the American people want in the Oval Office? Soon, we will either experience a transfer of political power, or mark another two-term president down in history. Stay informed and keep up with the news surrounding the upcoming nominations and elections. Although the election is a year away, now is a crucial moment. From front runners to unlikelies, it's the candidates' chance to amplify their voice for the future.