Unique hobbies
Everyone has hobbies, maybe riding a bike, arts and crafts, swimming, or something a little more adventurous. Here at West High, you can be sure to find at least a few kids who have hobbies more unique than your typical hobby. From deep water swimming to exotic animals, here are some of the most unique hobbies at West Hig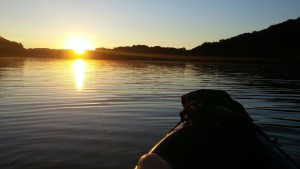 h.
Liam Kieffer '18 has always been an adventurous person. From snowboarding down mountainous slopes to flying planes during the summer, he does it all. Just to add to that already impressive list, he also enjoys deep water swimming. Deep water swimming for Kieffer is more than just swimming at the deep end at the rec center. He regularly swims at Lake Macbride, which reaches 45 feet at its deepest point.

Deep water swimming is something that Kieffer enjoys a lot. "It's awesome," Kieffer said, "there's lots of competitions and traveling. My dad's a swimmer [too] so we have that connection," For a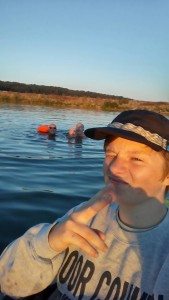 competition, first, you travel to the location and then register for the race the day before. Races can range from half hour to two hours, depending on the swimmer's ability. After registering, you get a packet of information on the race, a number for which ferry to board to get to the race, and a swim cap with a number. The next morning you board the ferry which will take you to the location of the race. Once there, the competition begins.
Despite the dangers obviously associated with swimming in such deep water, it still can be safe. "Kayaks are all around during competitions," Kieffer said, "As long as you can swim well, it isn't dangerous."  
Some people's hobbies revolve around their pets. Ashraf Rahman '18 has always found interesting and different things to do in his free time. A few years ago, he decided that he wanted to purchase a new pet. After going to the pet store he decided on a large rabbit that he named Binko.

After taking the rabbit home, he began to do more research on it and discovered it was in fact an Arctic Snow Hare, typically found in nature north of the Arctic circle.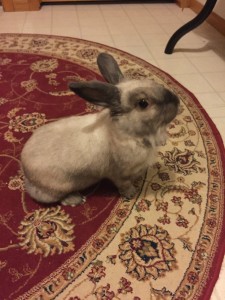 "I just knew it was a rabbit of some sort when I first got it," Rahman said. Rahman finds his pet unique and different because, "it's an exotic pet that many people don't have," Rahman said. He's always had a passion exotic pets and animals. Back when he lived in New York, Rahman owned an African Mud Turtle, before being forced to return it to the pet store.
"You should get exotic pets, not endangered [ones] because they could kill off the wild population and build up a domestic population," Rahman said. "Exotic pets should be kept if the owner can take care of it, and recreate its natural environment."
For Daniel Burgess '18 a perfect day exploring would be to explore Brooklyn, New York, and find the hidden places within it. Burgess has always explored on family vacations and trips they went on, but in 2010 he began exploring deeper into the city. He would go on bike rides from his house and go through the alleyways and hidden spots of Iowa City.
Throughout the years, Burgess has brought many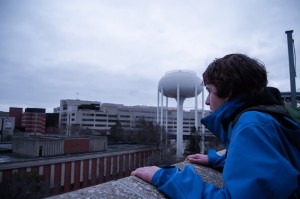 different things on his explorations, "I started off just bringing my bike with me, no real gear," Burgess says, "as I started exploring more and wanting to document my explorations more, I realized I wanted to get a camera," After searching around online, Burgess finally decided on one, "I chose the Canon T5i because it was the cheapest package I could get that was still a DSLR,"
Burgess posts his photography to his Flickr account, which can be found:Here. On his account he's posted photos from places such as Mexico and Colorado. 
Burgess plans to continue his adventures as he grows older and to explore more interesting and intense places, such as the Australian Gold Coast or Southern California.